"Delicious- beautiful taste and rich texture. Great for sipping or using as a soup base."
-Stacey W., Bluebird Provisions customer

Improve your digestion, hydrate your skin and rebuild your creaky joints with two types of organic bone broth. Note our new 420ml size chicken bone broth below.
✔ Get Chicken Bone Broth (420ml pouch size) with Beef Bone Broth (750ml pouch size)
✔ Certified Organic
✔ Natural Source of Collagen Protein
✔ Easily fits into crowded freezers
✔ Made and Sourced in Canada
✔ For Cooking & Sipping
✔ Flash Frozen to Preserve Freshness



Morning
Drink with breakfast for sustained energy and hydration throughout your day.

Evening
Relax with bone broth before bed. Amino acids like glycine help you sleep.

Gut Health
Drink with your meals to aid digestion and rebuild your gut health.

Aches & Pain
Drink before you rehab to help hydrate your cartilage and decrease pain.

Exercise
Before you exercise or workout for stronger joints and tendons.
Healthy Skin, Hair, Teeth, Nails
This bundle gives you the nourishing health benefits of beef and chicken bone broth in one box. Get all types of collagen for glowing skin with the bone broth bundle.
Hydrate Better, Feel Better
Bone broth is the ultimate source of hydrating electrolytes. Get sustained energy without the caffeine or sugar crash. Source of potassium, magnesium and phosphorous.
Try the bundle if you're unsure which organic bone broth is for you. Perfect to split with your family or friends who have different tastes.
See why our guests love Bluebird's Organic Bone Broth
"Best bone broth. Our family's favorite bone broth!"






Scott R.
Verified Buyer
11/16/20
"Very tasty broth! Love at first taste for this broth! Usually order the chicken and beef to get the collagen, but also love the mushroom - such a rich taste. I highly recommend this wonderful broth."


Suzanne B.
Verified Buyer

10/06/20
"Love!!! Finally found organic bone broth in B.C., and it's delicious. Will rarely make it again. The beef is grass fed as well. Mushroom is really wonderful - can use it as is or to enrich a soup - so healthy. Would give 10 stars if I could."

Karla K.
Verified Buyer

07/07/20
WATER, ORGANIC BONES (BEEF OR CHICKEN), ORGANIC CARROTS, ORGANIC ONIONS, ORGANIC CELERY, ORGANIC PARSLEY, ORGANIC THYME, ORGANIC BAY LEAF, HIMALAYAN SALT.






How to Use Organic Bone Broth
Both beef and chicken bone broth taste delicious!
Delicious on their own or as an addition to your favourite recipes.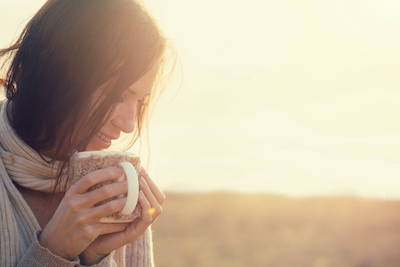 This bundle gives you all the powerful health benefits of different types of bone broth. Mix together for a comforting cup. Simply heat on stove or microwave, add a dash of salt and enjoy.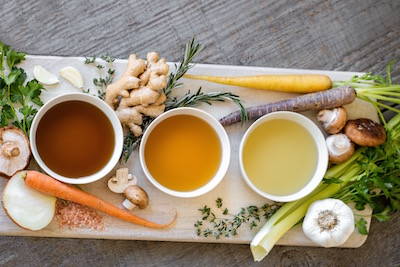 Beef and chicken bone broth work great for different recipes. Use beef bone broth for bold flavours like chili or pasta sauce. Add chicken to soup bases, stir frys, oatmeal, smoothies or salad dressings. Check our blog for recipes.
How we Make Organic Bone Broth

Sourced from organic Canadian farms with strict animal welfare audits. Happy animals provide superior meat and bones than your standard animals.

We take supreme pride in sprinkling TLC into every step of simmer. Our bone broth simmers for a long time to ensure that all the collagen, vitamins and minerals are gently extracted.

Fresh organic herbs and vegetables. It is naturally allergen free, low in sodium, high in electrolytes: potassium, magnesium and phosphorous.
100% NO-RISK MONEY BACK GUARANTEE
Don't like it after 60 days? Get a full refund. No returns, no questions.
My Journey to Make the Best Bone Broth


Born out of the kitchen of an elite ultramarathon runner, Bluebird Provisions began as I sought out unconventional ways to fix a debilitating foot injury.
I stumbled across bone broth while looking for collagen sources during rehab. I researched how to make the highest protein bone broth possible.
Ultimately, I used bone broth to heal a ruptured foot tendon and get back to winning ultra marathons. Now my mission is to make the best organic bone broth to help you move and feel better.

-Connor, Founder at Bluebird Provisions