Morning
Drink with breakfast for sustained energy and hydration throughout your day.

Evening
Relax with bone broth before bed. Amino acids like glycine help you sleep.

Gut Health
Drink with your meals to aid digestion and rebuild your gut health.

Aches & Pain
Drink before you rehab to help hydrate your cartilage and decrease pain.

Exercise
Before you exercise or workout for stronger joints and tendons.
Healthy Skin, Hair, Teeth, Nails
This bundle gives you the nourishing health benefits of beef and chicken bone broth in one box. Get all types of collagen for glowing skin with the bone broth bundle.
Hydrate Better, Feel Better
Bone broth is the ultimate source of hydrating electrolytes. Get sustained energy without the caffeine or sugar crash. Source of potassium, magnesium and phosphorous.
Try the bundle if you're unsure which organic bone broth is for you. Perfect to split with your family or friends who have different tastes.
See why our guests love Bluebird's Organic Bone Broth
"Best bone broth. Our family's favorite bone broth!"






Scott R.
Verified Buyer
11/16/20
"Very tasty broth! Love at first taste for this broth! Usually order the chicken and beef to get the collagen, but also love the mushroom - such a rich taste. I highly recommend this wonderful broth."


Suzanne B.
Verified Buyer

10/06/20
"Love!!! Finally found organic bone broth in B.C., and it's delicious. Will rarely make it again. The beef is grass fed as well. Mushroom is really wonderful - can use it as is or to enrich a soup - so healthy. Would give 10 stars if I could."

Karla K.
Verified Buyer

07/07/20
WATER, ORGANIC BONES (BEEF OR CHICKEN), ORGANIC CARROTS, ORGANIC ONIONS, ORGANIC CELERY, ORGANIC PARSLEY, ORGANIC THYME, ORGANIC BAY LEAF, HIMALAYAN SALT.






How to Use Organic Bone Broth
Both beef and chicken bone broth taste delicious!
Delicious on their own or as an addition to your favourite recipes.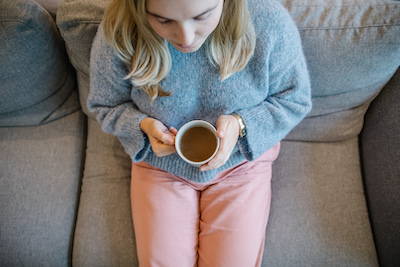 This bundle gives you all the powerful health benefits of different types of bone broth. Mix together for a comforting cup. Simply heat on stove or microwave, add a dash of salt and enjoy.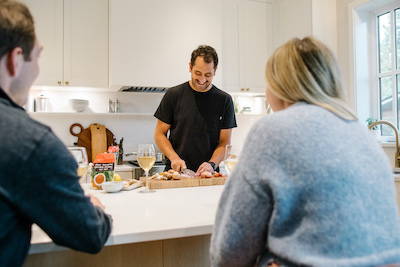 Beef and chicken bone broth work great for different recipes. Use beef bone broth for bold flavours like chili or pasta sauce. Add chicken to soup bases, stir frys, oatmeal, smoothies or salad dressings. Check our blog for recipes.
How we Make Organic Bone Broth

Sourced from organic Canadian farms with strict animal welfare audits. Happy animals provide superior meat and bones than your standard animals.

We take supreme pride in sprinkling TLC into every step of simmer. Our bone broth simmers for a long time to ensure that all the collagen, vitamins and minerals are gently extracted.

Fresh organic herbs and vegetables. It is naturally allergen free, low in sodium, high in electrolytes: potassium, magnesium and phosphorous.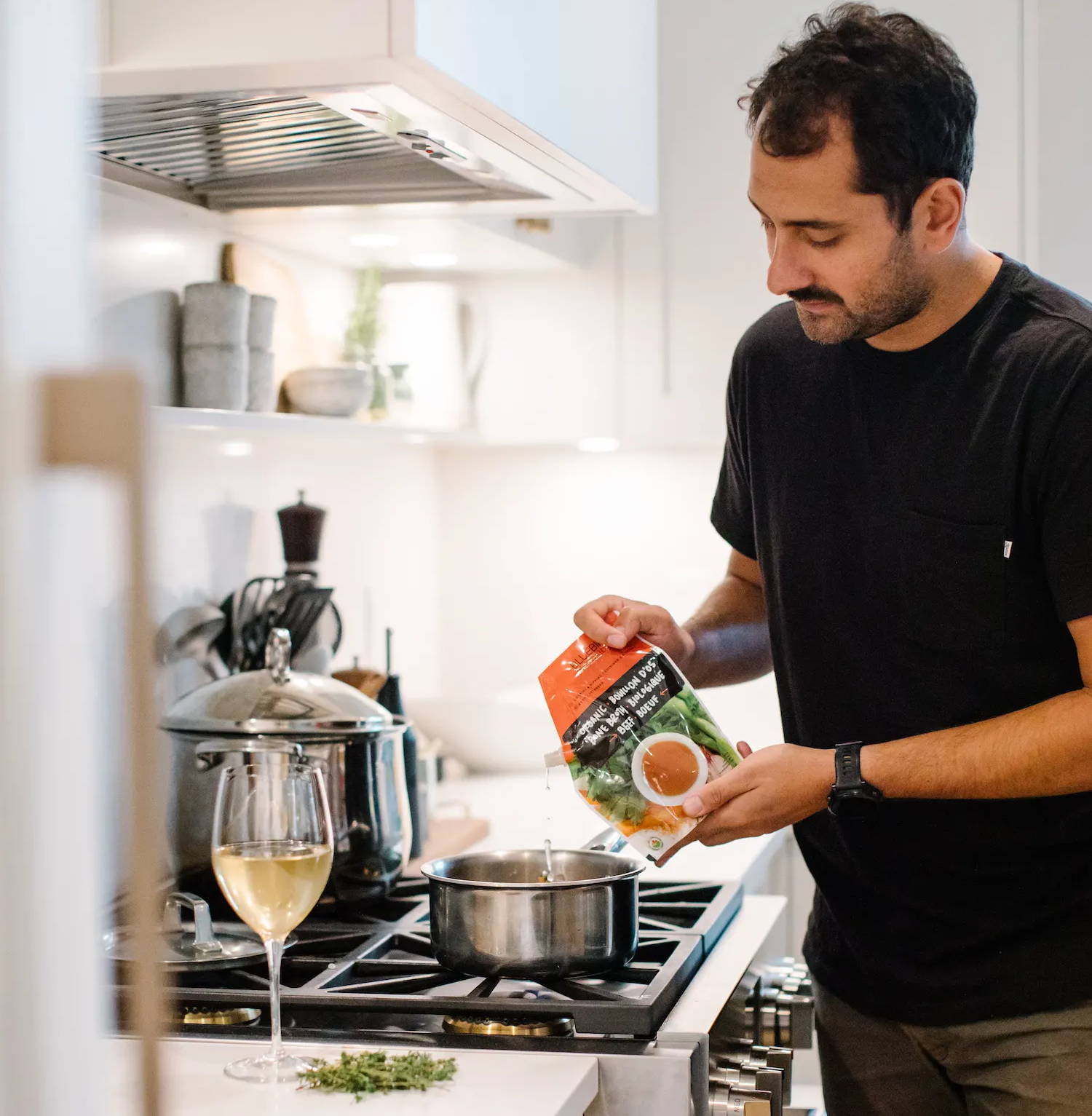 You're in control of your bone broth. Order two pouches or set up a subscription to invest now in your long-term health. Subscribers enjoy a 10% discount and automatic delivery every time you need a refill.
A subscription is the best way to build a healthy habit. Of course, you can cancel any time.
✓ Frozen Fresh for Flavour and Nutrients
✓ We Make it Gel
✓ Sustainable + Recyclable Packaging
✓ Slow Simmer

✓ Only Bones, No Concentrates


My Journey to Make the Best Bone Broth


Born out of the kitchen of an elite ultramarathon runner, Bluebird Provisions began as I sought out unconventional ways to fix a debilitating foot injury.
I stumbled across bone broth while looking for collagen sources during rehab. I researched how to make the highest protein bone broth possible.
Ultimately, I used bone broth to heal a ruptured foot tendon and get back to winning ultra marathons. Now my mission is to make the best organic bone broth to help you move and feel better.

-Connor, Founder at Bluebird Provisions
Frequently Asked Questions
What size is your packaging?
Organic Chicken Bone Broth: 420 ml (1.5-2 servings)
Organic Beef Bone Broth: 420 ml (1.5-2 servings)
Instant Bone Broth Powder (Chicken): 200 g (Makes 15 servings)
Frozen:
Our frozen organic bone broth has a 2 year shelf life if kept frozen and unopened. Once opened or thawed to fridge temperature, our frozen bone broth is good for 7 days in your fridge.
Instant Bone Broth Powder:
Our Instant Bone Broth Powder has a 2 year shelf life if kept at room temperature in a dry location. We recommend storing in your pantry at 20 degrees celsius.
What if I'm concerned about freezer space?
You'd be surprised at how easy it is to fit at least 6 pouches into your freezer. Each pouch is 5.5 by 8 inches. They are very flat and can fit into any busy freezer.
Once your shipment arrives. we recommend placing 2 pouches in the fridge to thaw in a bowl, to prevent condensation. These are good for up to 10 days when unopened. The other 4 will easily fit on the door or in little nooks within your freezer. We guarantee it.
What ingredients are in your bone broth
Organic Chicken Bone Broth: WATER, ORGANIC CHICKEN BONES, ORGANIC CHICKEN SKIN, ORGANIC CARROTS, ORGANIC ONIONS, ORGANIC CELERY, ORGANIC PARSLEY, ORGANIC ROSEMARY, ORGANIC BAY LEAF, HIMALAYAN SALT.
Organic Beef Bone Broth: WATER, ORGANIC BEEF BONES, ORGANIC CARROTS, ORGANIC ONIONS, ORGANIC CELERY, ORGANIC PARSLEY, ORGANIC THYME, ORGANIC BAY LEAF, HIMALAYAN SALT.
Instant Bone Broth Powder, Chicken: Chicken Bone Broth
Where are your bones sourced from?
We're committed to sourcing the highest quality local BC ingredients that money can buy. Our beef bones come from organic grass fed cattle from farms in northern BC. These cows are raised in a naturally low stress environment where they're able to explore boundless pasture year round and graze to their hearts' content.
All of our chicken bones come from Organic Chicken in the Fraser Valley of BC. These are no cage-bound chickens. Quite the opposite. They are raised on pasture where they have plenty of space to roam at their hearts content.
Why is Certified Organic Important?
To ensure you're getting maximum benefit from drinking bone broth, you need to be certain the animals from which the bones came from were raised in a low stress environment. Third party validation like certified Organic is immensely important. Without certified organic bones, you are placing trust in those who have misplaced incentives. Farmers often claim they are organic without certificates. You must look for the Canada Organic logo on all your meat based products to ensure they are quality. Otherwise, the may contain GMO's, hormones or antibiotics.
Is your packaging recyclable?
Our instant bone broth packaging is 100% recyclable. It is the first and only bone broth in a recyclable zip pouch.
Our frozen bone broth pouches are the most environmentally sustainable packaging option. Less than 5% of the environmental impact of packaging is found in the final disposal stage. Over 95% of the damage is attributed to the energy used and toxins created in the manufacturing and delivery of packaging. The lightest packages produce the least environmental waste. This is where the biggest net environmental impact is.
What's your shipping cost?
We ship overnight to your home. Our shipping days are Tuesday of a given week. Order cut off for same week shipping is Monday at 1pm PST. If you miss the cut-off, your order will ship the following Monday. Read our shipping policy for details.
Certified Organic Bone Broth in Canada FROZEN
AB,SK,MB,ON,QC
Under $150: $36.99
Spend over $150: $29.99
Spend over $300: $19.99
BC
6 Pack or under $150: $8.99
FREE Shipping over $150
Shipping Costs to Maritime Provinces FROZEN
$49.99
What if I'm not satisfied with your bone broth?
There's no risk to you. That is how confident we are that you will enjoy our bone broth. If you're not happy with your experience after 60 days, we will refund your order. No questions asked and no returns necessary. Simply email info@bluebirdprovisions.co.
How do you keep my bone broth frozen while shipping?
We use insulated shipping liners and gel packs to keep your bone broth frozen. We can confidently keep your bone broth frozen for up to 72 hours while it is shipping to you.
We typically ship orders Monday or Tuesday for delivery to your home on Tuesday or Wednesday. Find our shipping policy here.